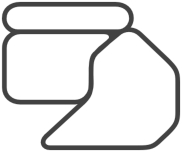 Leadership training series
The Organoco Mindset gives leaders flexible free-thinking, awareness, curiosity, a sense of inner security, and the skills needed to innovate. It encourages continuous development in the organization and lays the foundations for genuine cooperation. The mindset reduces the effects of group-level and individual self-restraint, steering the company's operations, culture and thinking about change towards the desired goal.
The memorable training series influences managers on several levels:
N

In our complex, rapidly changing world, the key to a company's success is how decision-makers view change, as this determines the organization's strategy, decisions, and culture. The leadership training series offers managers long-term support in their change-confidence, helping the company's efficiency and their well-being at the same time.
N

The experience-packed training is helpful for experienced and tried leaders, offering surprising perspectives and fresh approaches. The process brings dormant resources and skills to the fore to support leaders under heavy workloads.
N

The training builds a solid foundation for growth, deep understanding and offers the knowledge of several years of intensive leadership experience for new managers. Beyond imparting an effective leadership approach, the program deepens participants' self-knowledge, aids their development, and supports their long-term success.
N

Participants often feel that the program serves as a meaningful leadership team-building exercise. The process improves connections throughout the organization, brings participants together, brings long-term change to collaboration, and transforms organizational diversity into a competitive advantage.
The 50, 80 or 120-hour training series is available online, in hybrid (in-person and online) and in-person, for closed groups, in Hungarian and English.